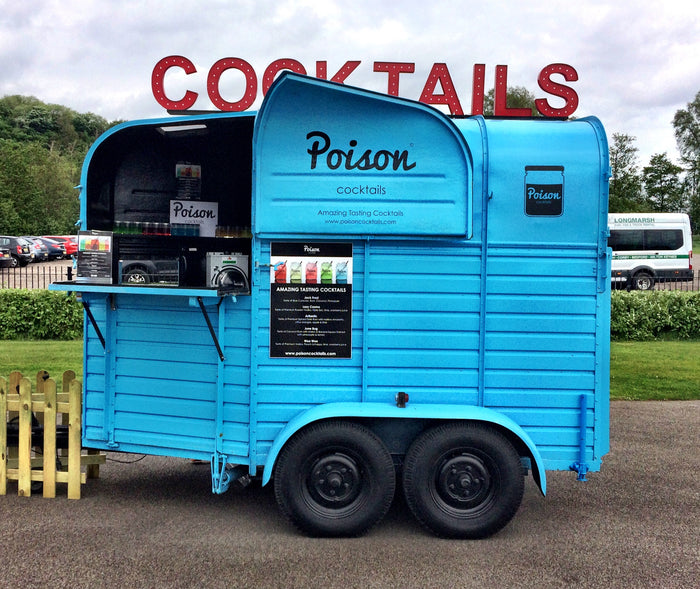 Hire our Vintage Horse Box Cocktail Bar for your next event. It's been very popular at parties, weddings, festivals and corporate events.
And if you can't fit it in, we can supply smaller pop up bar systems.
Well can bring the cocktails and more if you want... Whether you need a small cocktail bar or one of our slightly bigger statement cocktail coloured horse boxes. All are available as part of a variety of drinks packages.
Our team can bring a fun and fresh approach to serving our ready made cocktails at any event, whatever the venue, budget or style.
For more information please contact - karen@poisoncocktails.com