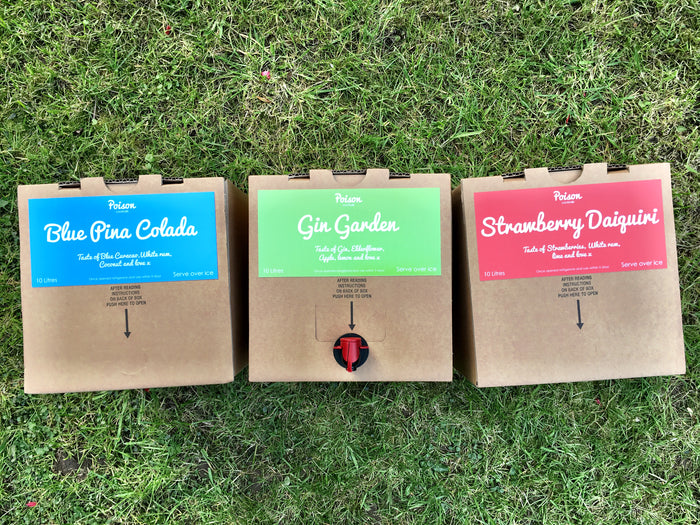 Poison Cocktails amazing tasting Ready Made Cocktails are now available in Bag in Boxes.
Giving you the a quick and easy way to serve and enjoy our delicious cocktails. Perfect for any cocktail drinking events...
Parties, holidays, festivals, days on the beach or just days in the garden with friends...