Limited Edition Poison x Mermaids & Divers Cocktail Jar Gift Box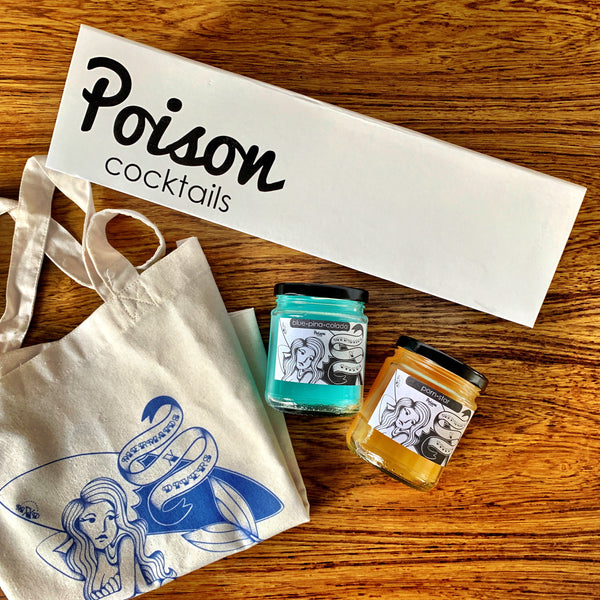 Limited Edition Poison x Mermaids & Divers Cocktail Jar Gift Box
Our famous original ready made cocktail jars are back for this extra special Limited Edition Poison Cocktails x Mermaids & Divers collaboration gift box.
We have teamed up with the perfect up and coming clothing brand Mermaids x Divers this summer to bring you this limited edition cocktail gift box. Reissuing our signature cocktail jars.
Introducing two new flavours in these delicious cocktail jars. You know the drill, just add ice, put the lid back on and shake!
This luxury white gift box comes with two cocktail jars - 1 x Blue Pina Colada and 1 x Pornstar Martini. Along with a Mermaids x Divers Surfing Mermaid Tote Bag.
Check out Mermaids x Divers
*Please note - Postage fees are charged before completing checkout. This item will cost £4.95 postage & packing within the UK mainland.
Poison Cocktails are made in a BRC accredited distillery in the Great British countryside.
This product contains alcohol. By purchasing this product, you confirm you are 18 years of age or over.