June Bug Cocktail Gift Box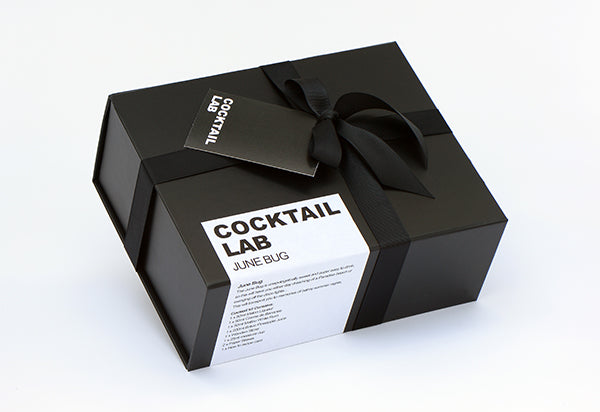 June Bug Cocktail Gift Box
Beautiful stylish luxury black cocktail gift box with a hand tied ribbon and gift tag, filled with all the things needed to make two June Bug cocktails all you need is glasses and ice…
June Bug
The June Bug is unapologetically sweet and super easy to drink, so this will have you either day dreaming of a Paradise beach or swinging off the disco lights...
Cocktail kit contents:
1 x 50ml Melon Liqueur
1 x 50ml Creme de Bananes
1 x 50ml Malibu Coconut Rum
1 x 200ml Britvic Pineapple Juice
1 x Wooden Stirrer
1 x Measure cup (25ml)
2 x Paper Straws
1 x How to make recipe card
*Please note - Postage fees are charged before completing checkout.
(Postage for this one Cocktail gift to addresses in the United Kingdom Mainland will be £5.95. Multiple items ordered will not increase the postage charge.) 
This gift box product contains alcohol. By purchasing this cocktail kit, you confirm you are 18 years of age or over.