Gin Garden Cocktail Box 10 Litre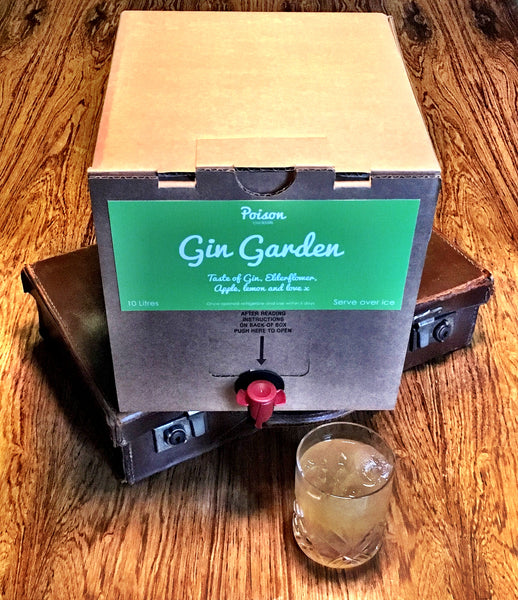 Gin Garden Cocktail Box 10 Litre
Amazing tasting ready mixed Gin Garden Cocktail in a Ten Litre Bag In Box. Perfect for any special event...  Delivered to your door!
This 10 Litre Cocktail Box Serves - 80 Cocktails (125ml Glass Sizes)
Cocktail Box size - 24cm Wide x 24cm Long x 26cm Deep
Gin Garden - Is Poison Cocktails newest flavour and one of the finest easy to drink Gin cocktails, the perfect drink for summer days with the refreshing blend of Gin, Elderflower, Sugars syrup and Apple.
*Please note - Postage fees are charged before completing checkout. This item will cost £6.95 postage & packing within the UK mainland.
Poison Cocktails are made in a BRC accredited distillery in the Great British countryside.
This product contains alcohol. By purchasing this product, you confirm you are 18 years of age or over.