French Martini Cocktail Gift Box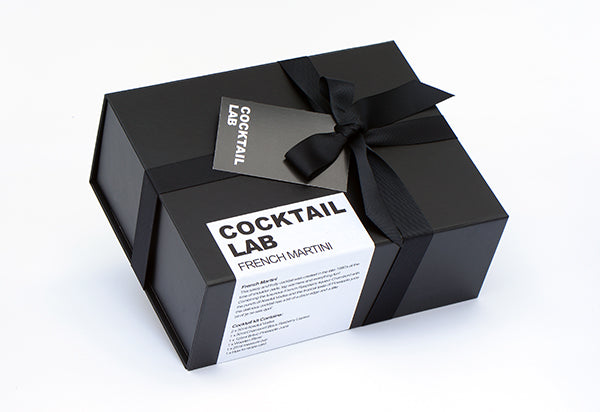 French Martini Cocktail Gift Box
French Martini Cocktail Kit in a stylish black gift box with a gift tag and a hand tied ribbon. Contained in the gift box is all the things needed to make two large cocktails all you need is glasses and ice…
French Martini
This sassy and fruity cocktail was created in the late 1980's at the time of shoulder pads, leg warmers and everything fun! Combining the luxurious French Raspberry liqueur Chambord with the punch of Absolut Vodka and the tropical taste of Pineapple juice this delicious cocktail has a bit of a disco edge and a little bit of je ne sais quoi.
Cocktail kit contents:
2 x 50ml Absolut Vodka
1 x 50ml Chambord Black Rasberry Liqueur
1 x 200ml Britvic Pineapple Juice
Paper Straws
Wooden Stirrer
25ml measure cup
*Please note - Postage fees are charged before completing checkout.
(Postage for this one Cocktail gift to addresses in the United Kingdom Mainland will be £5.95. Multiple items ordered will not increase the postage charge.) Postage is charged before completing checkout.
This product contains alcohol. By purchasing this gift box product, you confirm you are 18 years of age or over.