Cosmopolitan Cocktail Kit Gift Box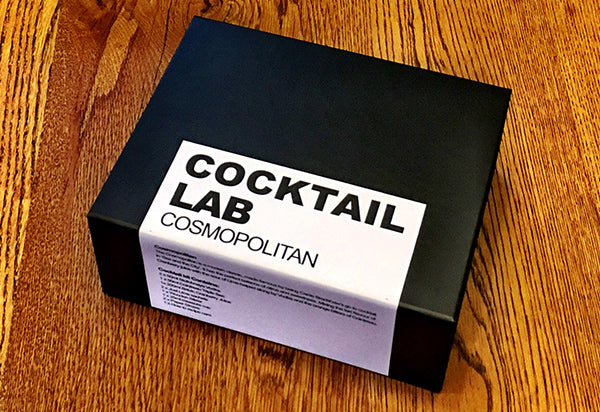 Cosmopolitan Cocktail Kit Gift Box
Cosmopolitan
The Cosmopolitan is a modern classic which was a fashionista's favourite, made famous by being Carrie Bradshaw's go to cocktail in 'Sex and the City'.
Informally referred to as a Cosmo, it has the perfect balance of citrus and sweetness. Mixing the tart flavour of Cranberry juice with the sour of Lime helped along by vodka and the orange bitters of Cointreau.

Cocktail kit contents:
2 x 50ml Absolut Vodka 
1 x 50ml Cointreau Triple Sec
1x 200ml Britvic Cranberry Juice
1 x Just Lime sachets
1 x Wooden Stirrer
1 x Measure cup (25ml)
2 x Paper Straws
1 x How to recipe card

All in a stylish black luxury gift box, contains all the things needed to make two large cocktails all you need is ice…
*Please note - Postage fees are charged before completing checkout.
(Postage for this one Cocktail gift to addresses in the United Kingdom Mainland will be £5.95. Multiple items ordered will not increase the postage charge.) Postage is charged before completing checkout.
This product contains alcohol. By purchasing this gift box product, you confirm you are 18 years of age or over.