Blue Pina Colada Cocktail Box 10 litre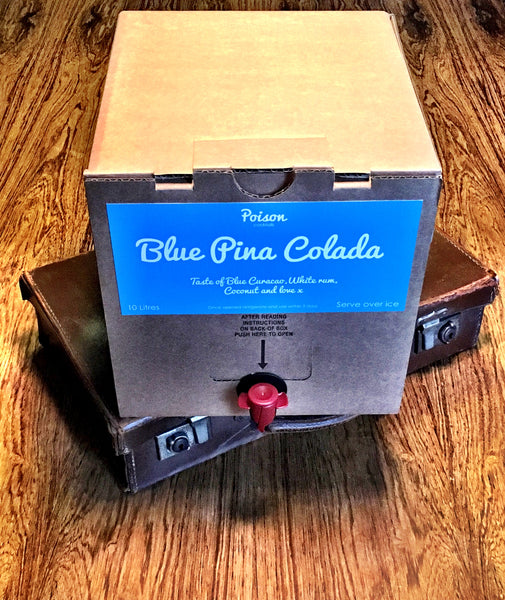 Blue Pina Colada Cocktail Box 10 litre
Holiday in a cocktail! This Blue Pina Colada ready mixed cocktail comes in a Ten Litre Bag In Box. Perfect for any event...
This 10 Litre Blue Pina Colada Bag in Box Serves - 80 Cocktails (125ml Glass Sizes)
Box size - 24cm Wide x 24cm Long x 26cm Deep
Blue Pina Colada - The holiday cocktail king! Bright blue in colour for an extra caribbean twist... A taste of Blue Curacao, White Rum, Coconut and Pineapple
*Please note - Postage fees are charged before completing checkout. This item will cost £6.95 postage & packing within the UK mainland.
Poison Cocktails are made in a BRC accredited distillery in the Great British countryside.
This product contains alcohol. By purchasing this product, you confirm you are 18 years of age or over.