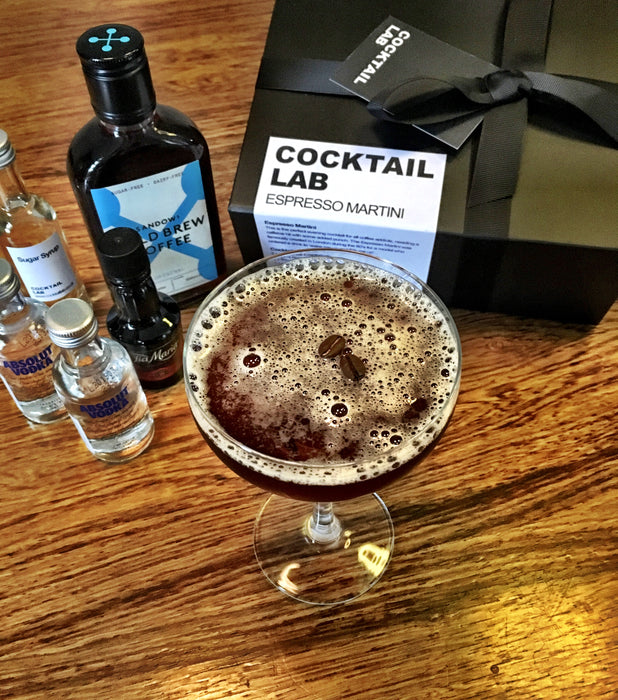 The Espresso Martini is the perfect evening cocktail for all coffee addicts, needing a caffeine hit with some added punch. The Espresso Martini was famously created in London during the 80's for a model who ordered a drink to 'wake me up and f**k me up'...

You will need to make a simple Espresso Martini:
Something to make and shake the cocktail in... A jam jar or a cocktail shaker.
Vodka (Absolut is good)
Tia Maria
Cold Brew coffee (We used Sandows Original) 
Sugar Syrup
25ml measure cup
How to make an simple Espresso Martini:
1) Add ice into your shaker/jar
2) The add the following -
2 x 50ml Absolut Vodka
1 x 50ml Tia Maria
1 x 200ml Sandows Original Cold Brew coffee
1 x 35ml Sugar Syrup
3) Give your shaker a fast strong shake.
4) Strain your cocktail out into a glass
5) Enjoy!
Watch our simple 'How to make a Espresso Martini'
Can't be bothered to get the ingredients we have the perfect Espresso Martini Cocktail kit available.